This is my fist post for our blog! Wowzers is right. LOL. To top it off its 1:34am! One thing I'd like for you to know about me is that I am heavy into mixtapes and I am a huge fan of DJS!
Super 7 DJs
Get Ready for 7 different sounds! The mix is finally done and is bonkers! Other sets from heavyhitters
Fashen, Spider, Excel, Vinsol, The Bladerunners, and of course Jayceeoh."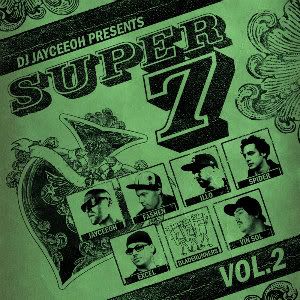 http://www.zshare.net/audio/56942751a972d62b/#
And if you are checking out South By South West. Check these guys out!
DJ Tilt Acid Jazz
I love house and brazilian music. Tilt does a wicked job with this one podcast. By far my favorite from him. This kid knows what he is doing. Keep a look out for him.
Download his Acid Jazz podcast at
http://www.djtilt.ca/podcast
Lastly, my
BIG HOMIE DJ TANNER
did a sick ass mixtape! 'PARTY OVER HERE'
Combo of electro/hip hop nicely put together. And I do mean this! Follow me on twitter if you don't believe me...JennoChand :)
DOWNLOAD MIXTAPE HERE:
http://www.mediafire.com/file/ozjdmwg5dnt/DjTanner
HOLLER